NOTE THE TABS ABOVE THIS PICTURE
TO SEE MORE PAINTINGS CLICK THE ABOVE TABS
ENJOY.
THE AUCTION OF A MEDORA PAINTING "TAILS UP"
GREG ,PRES OF REEF CHECK,RUSS LESSER,PRES OF BODY GLOVE,CAROL THE MERMAID,LINDA ,MEDORA,BARBI
"TAILS UP"
CAROL CONNORS / BARBI BENTON BY MEDORA
Carol Connors as the Mystical Mystery Mermaid This is Carol Connors CLICK HERE or click on Carols tail and see and read more of Carol.I will have more to show and write about Carol very soon. Carol is the water warm?
Carol Connors Birthday
Medora presenting Carol Connors a portrait of her as a Mermaid with friend Barbi Benton
Medora Peeking over the Painting
Carol Connors Birthday Party at Spagos Beverly Hills
Eddy & Mentor Artist
Eddy & Friend Artist John Nieto
PLAYING WITH FRIENDS
CATHY THE DOLPHIN LOVER
FANTASY UNDER THE SEA
ACTRESS LISA WILCOX & FAMILY
MARY ELLEN BLOOMINGDALE
A STANDARD DAY AT THE BEACH
PLAYING WITH DOLPHINS MARA
ORGINAL BY MEDORA
Cherly Holdrige Post
CHERLY ON DOLPHIN
Cherly Holdrige Post
Girl On A Dolphin By Medora
AN ORIGINAL OIL AND ACRYLIC
MALIBU MARIE BY MEDORA
ARTIST MEDORA WITH BARBI BENTON
ORIGINAL BY MEDORA
TITLED: A PEACH IN A GLASS 22x28
ORIGINAL BY MEDORA
NIKKI'S HOT STUFF 22X28
UTIMATE FRENCH MAID
ALSO ALSO APPEARING MARTINI AND TEQUILA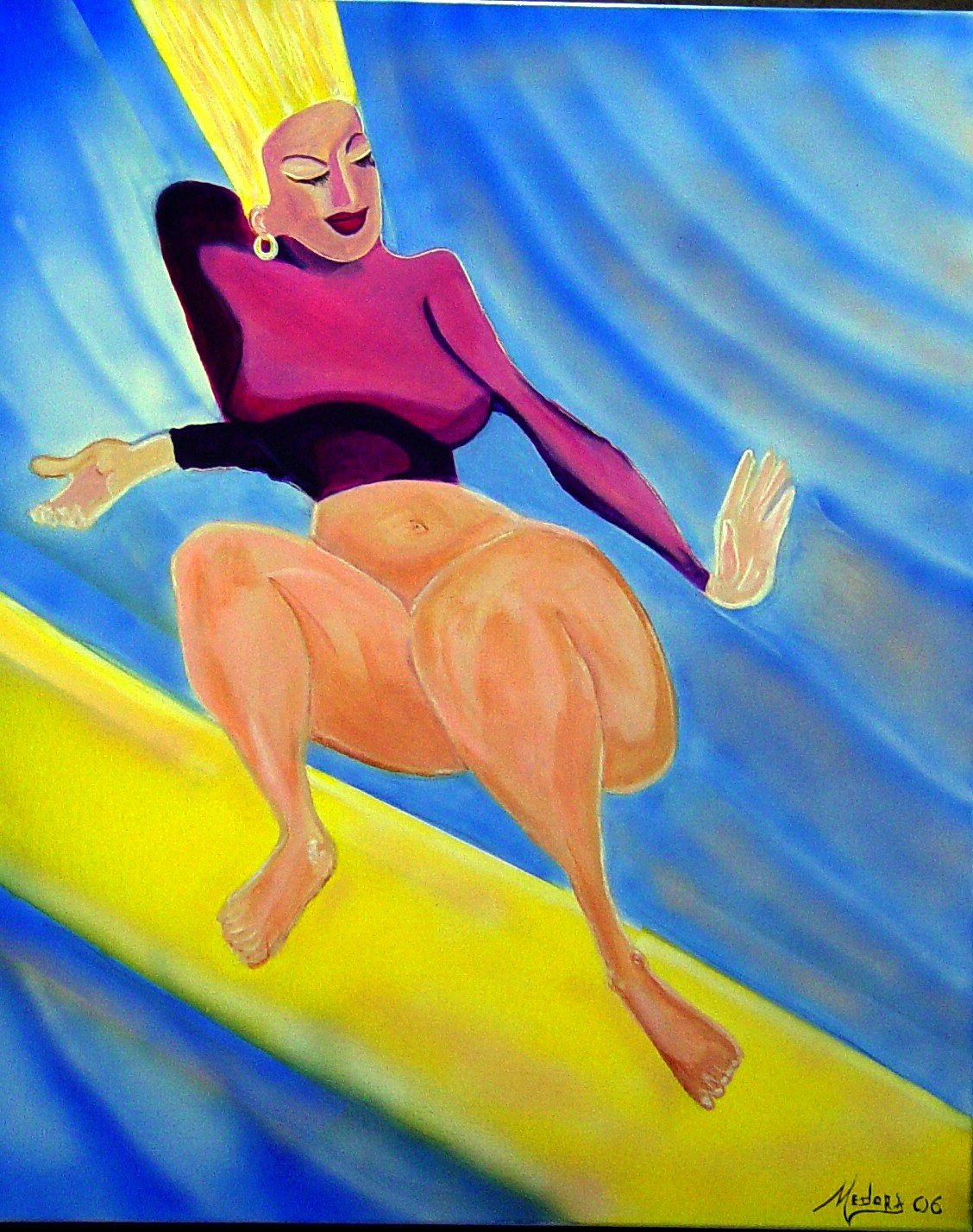 RETRO SURFER LADY
WATCHING A SURFER 24 x 36
AN IOL / ACRYLIC BY MEDORA
WAITING FOR A WAVE 24 x 36
AN ORIGINAL OIL /A CRYLIC
SURFS UP--BY MEDORA 24 X36
AN ORIGINAL OIL NOT A PRINT
PARTY GIRL: 22 X 24 BY MEDORA
Horse in Space
Horse is Space Original By Medora
UNDRESSING IN RED
ORIGINAL BY MEDORA
AN ORGINAL OIL NOT A PRINT
GETTING READY: 24 x28
AN ORIGINAL OIL NOT A PRINT
TURNING OVER: BY MEDORA 24 x 28
Girl By the Field
Orginal By Medora
AN ORIGINAL OIL NOT A PRINT
TROPIC HAT: BY MEDORA 22 X 28
AN ORGINAL OIL NOT A PRINT
REINVENTING : 24 X 24 BY MEDORA ARROW DOWN
AN ORGINAL OIL NOT A PRINT
GIRL ON BIKE 24 x 18
AN ORGINAL OIL
LADY AND UMBRELLA 18 x 24
Click here to order or just Hi to MEDORA OR JUST YOUR COMENTS. surfinged@earthling.net